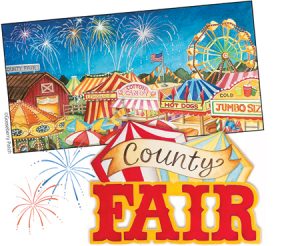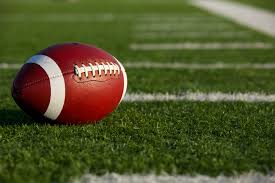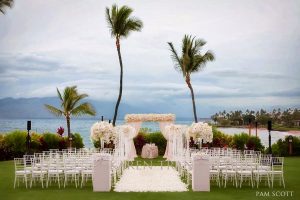 ANTICIPATING UPCOMING EVENTS
I always get so excited anticipating upcoming events this time of year like county fairs, football season, dance season. Yes, I said dance season, I'll explain that in a bit. My birthday, my wife going back to school, she's a preschool teacher. And my favorite seasons coming soon fall and winter.
Let's take a look at my excitement for what's coming up!
County fairs, mainly Swift and Lac qui Parle. I cover a number of county fairs for the radio station and I always look forward to all of them, but Swift and LQP I spend the most time at and they are excellent fairs, well run and fun. On Friday this week, I have been asked to judge the pie baking contest once again at the Swift County fair. I really look forward to that event every year. The pies that these people bake are amazing. I can't wait for Friday to come around. I think what I enjoy the most is sitting in the Q92 booth at the fairs and visiting with people. I look forward to meeting a lot of people. I love county fairs.
Football season, high school, college and the NFL. It's my favorite sport to watch and I love broadcasting high school football games. I look forward to Friday nights at the football field. Saturdays in the fall are for college football, I watch any level of college football, some Saturdays I'm watching the Gophers on TV, listening to any of the local colleges online, and might be listening on the radio to the NDSU Bison. I'm also a big Gopher football fan, always have been no matter what the win- loss record is. And of course Sundays is all about the Vikings! I'm so excited about the coming football season!! Can't wait till the first Gopher or Vikings game.
Dance, even though dance doesn't start till winter, I anticipate so much to see what the LQPV/DB Shadows dance routine is and what their theme will be this year.  It's kind of top secret stuff. So when school starts i know dance will be coming soon. You see my daughter was a Shadow in the early 2000's and I got hooked, once a Shadows dad always a Shadows dad!  I enjoy covering the team at Sections and State. They are and have been one of the top dance teams in the state year after year. Last year the coach even asked me to record my voice so I was a part of the audio in their routine, which I think was their best routine ever. So I am looking forward to fall being over so winter can get here, then I know it's dance season.
I have a birthday in September, well it's the big 6-0! I Can't believe I will be 60 years old!! It doesn't seem real to me. In my mind I feel like I'm still in my 20's, but my body is telling me I'm going to be 60. Am I anticipating with excitement turning 60? NO! But it is a milestone and it is something special to look forward to, just like when you turn 20, 30, 40 and 50 years old. So come September 24th, Happy Birthday to me!
Last is that my wife is going back to school, this is good because it means we will get back into some kind of routine. The routine we both like. She leaves for work before me. I eat lunch alone at home. She's usually home alone at night because I'm doing high school games. It's our normal routine, which is very different than our summer routine.
I'm excited for all those things I mentioned! I have one more event to anticipate this fall, my daughter's getting married in Hawaii in October…yes I'm going to Hawaii for the first time to walk my daughter down to the beach to get married!!! She's my only daughter and it's something I've always been looking forward to doing.  Lots of reasons to be excited this time of year!